WE CULTIVATE AND RESPECT THE LAND WE LIVE IN
WE CULTIVATE AND RESPECT THE LAND WE LIVE IN
Several hectares of olive groves and land, of the de Ruvo Giuseppe's Farm in the heart of Apulia, in Molfetta, a seaside town north of Bari, cultivated with passion, in the continuous search for excellence in harmony with the ecosystem and respect for environment.
de Ruvo Giuseppe's Farm, a family tradition, in the production of extra virgin olive oil, vegetables and fresh fruit.
In 1989 Giuseppe following the teachings of his father, founded the Farm, a trademark registered in 2007. Land in the countryside of Molfetta , Giovinazzo , Terlizzi, worked according to the knowledge of the past, together with innovative techniques.
The Farm uses only mechanical means to remove weeds, programs crop rotation and carefully fertilizes and tills the soil to increase organic matter and preserve soil fertility.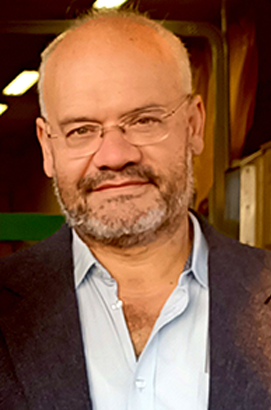 THE HEART OF NATURE IN OUR PRODUCTS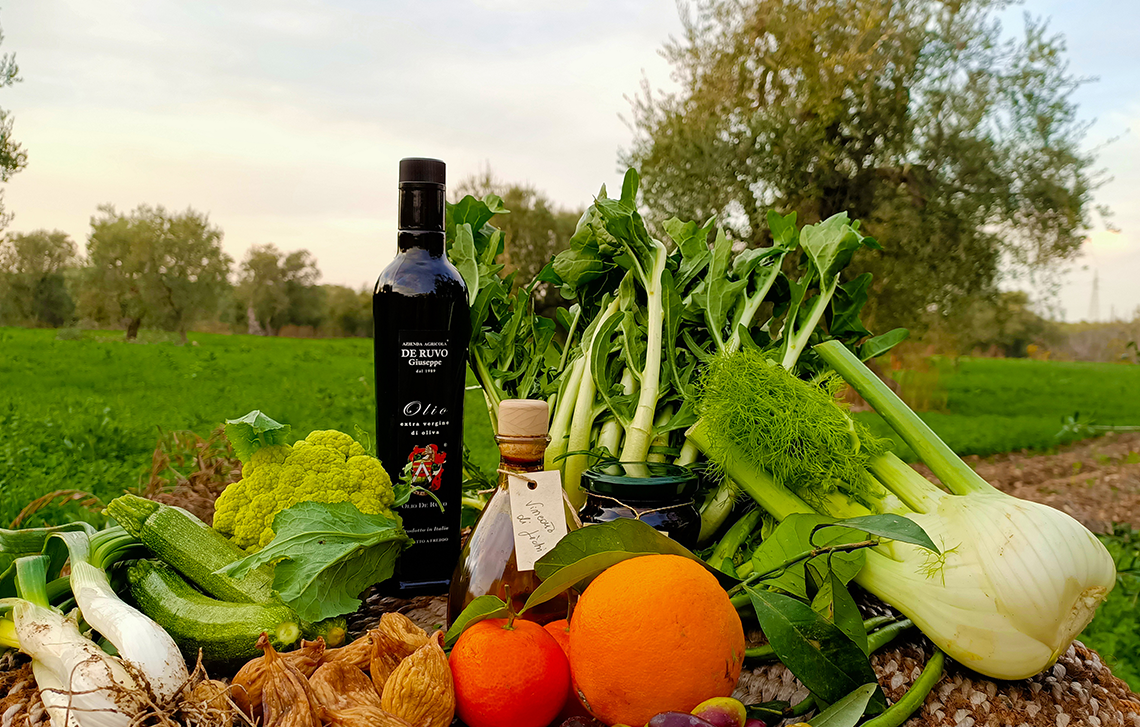 The Farm supports intelligent agriculture that respects the earth, where mans collaborates with nature to produce healthy food.
Following the passion for the land, respect for authentic tastes, fruit and vegetables grow in an natural environment, both in open fields and in greenhouses.
The Farm also believes in the short supply chain, where every product from the field reaches the consumer's table, preserving the freshness and enhancing the flavor. Among the crops of the de Ruvo Giuseppe's :Farm turnip, chicory from Molfetta, fennel, courgette, cucumber, tomato, green bean, pepper, cauliflower, broad bean, seasonal fruits, and citrus fruits. The vegetables harvested daily by our Farm are processed and immediately distributed to the various markets and to our sales point, guaranteeing the final consumer a fresh product, of great quality and with a unique flavor.
DEDICATION AND LOVE FOR WORK ...
The passion and love for the land that Giuseppe de Ruvo inherited from his father, have developed a agricultural business policy aimed at growing crops while respecting the environment, high quality, enhancement of taste, freshness, maximum customer satisfaction.
The mild climate, with the right amount of rain, favors the growth in winter of our citrus fruits rich of vitamin C, in summer we have extraordinary seasonal fruit of our land, such as cherries, medlars, apricots, figs, fioroni, grapes, plums and in autumn we have sweet pomegranate, always produced by the Farm an authentic concentrate of beneficial properties. It is the fruit richer in antioxidants.